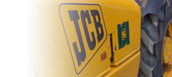 Extensions

Happy with your location but need more room? Extending your current property is frequently the best, and most economic, way of achieving the living space you desire.

Available in any choice of materials or construction techniques, your extension can be readily matched to your existing dwelling.
site designed by Jamie Shek. Copyright © 2007 RS Rendall. All rights reserved.